This page is a translation of a German language interview conducted by insurance magazine Versicherungswirtschaft Heute in February 2021
Think, see through, expound. Sofie Quidenus-Wahlforss, omni:us CEO, makes solving complex claims management problems seem simple. In an interview, she explains why customer engagement saves costs, platform solutions cost sales opportunities, and core systems should be controlled remotely.
VWheute: Many companies are turning to platform solutions for claims management. Where do you see advantages and disadvantages?
Sofie Quidenus-Wahlforss: A platform solution visualizes the complex claims process for everyone involved. The process becomes transparent for those involved – policyholders, service providers, brokers and insurers – because everyone knows the state of affairs. It is comparable to Amazon's package tracking, now a customer standard. With the involvement of the customer, the process can also be started in a more structured way, which simplifies the overall process.
VWheute: Sounds great, let's do it.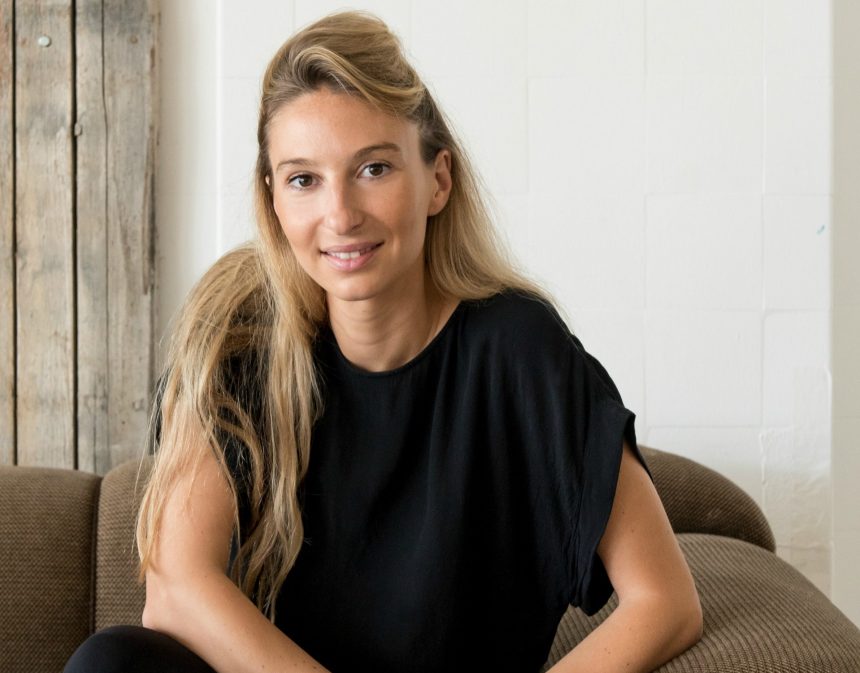 Sofie Quidenus-Wahlforss: The disadvantage is that the insurer loses customer contact at the crucial point when involving the VN in this way. The vacuum is created at the only positive touchpoint, which disrupts the customer loyalty and sales opportunities that arise from such a situation.
VWheute: That's right, and complicates everything. Outline a solution, please.
Sofie Quidenus-Wahlforss: At omni:us, we talk about the Amazonization of the Customer Journey. Reporting, completing and closing claims becomes as easy as ordering and tracking a package. The customer is guided through the claims process and each insurer has access to modern technologies so that both claims notification and settlement can be solved easily and interactively – without additional personnel effort. The customer journey is thus directly linked to an intelligent and automated claims handling process.
VWheute: Sounds good, what's the catch?
Sofie Quidenus-Wahlforss: The biggest gaps occur between the receipt of the claim and the processing of the claim. This span is very often characterized by many manual steps that the customer is not aware of. By means of cognitive and machine-learning based technologies, the claim notification as well as the claim history is already automatically interpreted by AI systems upon receipt and checked for completeness. Missing information on the insured object, the extent of the damage or the circumstances are identified and automatically requested. This saves the processor from having to take preparatory measures, and the process is linked to an immediate response for the insured party. As a result, the customer has immediate assistance and can proactively provide all claim details relevant to the inspection, which enables automatic processing.
VWheute: That's what you meant by customer involvement.
Sofie Quidenus-Wahlforss: Exactly, omni:us provides insurers with an AI-based platform for automating claims reporting and settlement, which virtually remotely controls existing core systems and supports claims handling with AI-based decision recommendations. The process is simplified for all parties.
VWheute: I want to move on to another point, artificial intelligence and loss prevention. Where do we stand?
Sofie Quidenus-Wahlforss: The use cases of AI in claims range from automatic recognition of image, text, video and sensor information, to automatic assessment and triaging by extent of damage, as well as support in claims management by preparing settlement recommendations. For many types of damage, fast and accurate recognition of the extent of the damage is important in order to minimize follow-up costs and enable accurate action. Recognizing the circumstances of the damage from photos, videos and customer descriptions is essential. In this way, the insured party can be guided safely through the claims process and at the same time the claims handler is provided with the best possible basis for decision-making. The high degree of maturity of image and text recognition through machine learning and artificial intelligence enables insurers to respond quickly and in a personalized manner to individual cases and to process them with minimal costs.
VWheute: That sounds pretty sophisticated; the last time we spoke, you said AI was "strunzdumm".
Sofie Quidenus-Wahlforss: I still think so, especially in comparison to the human brain. Nevertheless, AI offers unprecedented opportunities to work for us humans, especially in highly repetitive tasks. The result is faster, data-driven decisions that benefit everyone.
VWheute: As always, I'll ask again at the end about the importance of promoting IT in schools, especially for girls; what's the state of play?
Sofie Quidenus-Wahlforss: Nothing has changed in terms of importance. We have not yet reached the point where programming is used instead of a second foreign language, but the topic is now being discussed. I don't think there is any question that it makes sense. I am confident.
The questions were asked by VWheute editor Maximilian Volz.