We sat down with our wonderful Data Scientist, Diede, to gain some insight about her experience at omni:us – and how it feels to revolutionize insurance claim automation with Artificial Intelligence.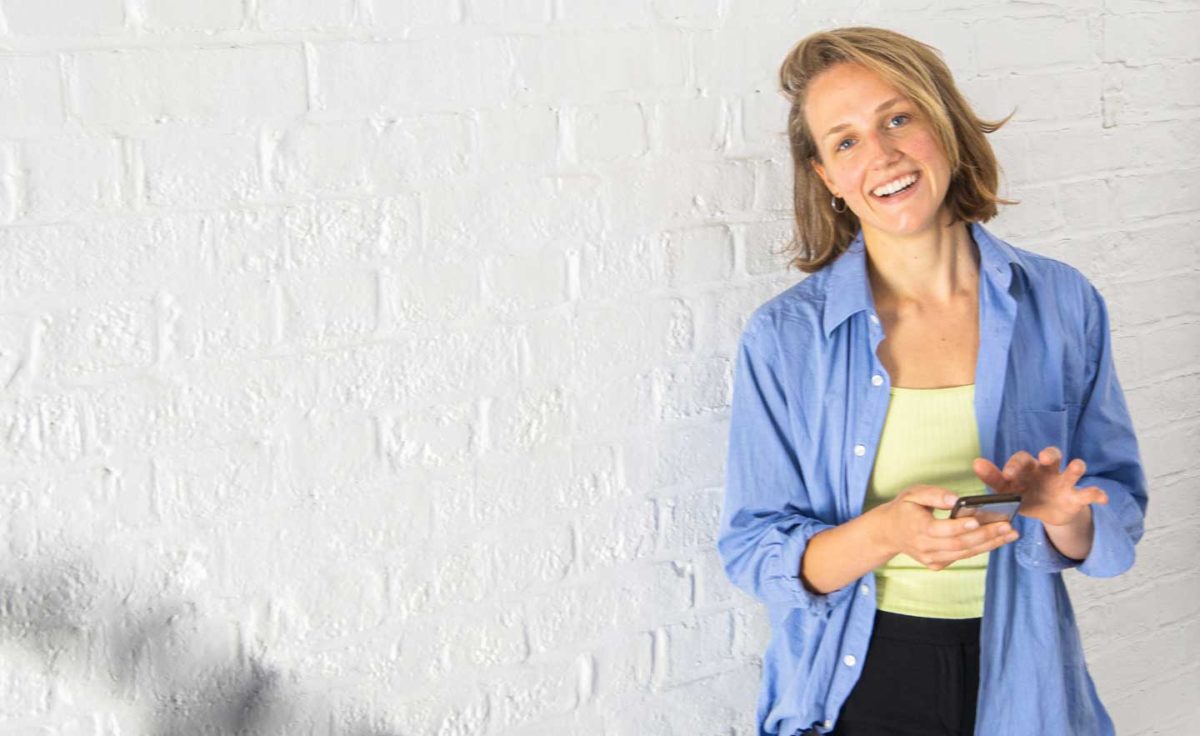 Diede is a part of omni:us for about 3,5 years now. She likes the mindset of problem-solving and this made her choose a degree in Informatics, and specifically in Artificial Intelligence, where the aim is to replicate, how humans learn and fix things, into a machine.
Please share with us your journey, how you got into your role at omni:us?
When I was looking for applications of AI, I got to know omni:us through online blogs on tech start-ups in Berlin. I found out that omni:us is in the business of fixing the enormous manual chain of processes that insurance companies are dealing with. I was able to do my graduation research on image processing at omni:us, with great support from Lutz Goldmann and Mauricio Villegas Santamaría.
Lutz helped me in getting the paper published and I had the opportunity to present it in Sydney. I wanted to stay at omni:us after that, so I was happy to join the Data Science team.
How would you describe a "day in the life" of a Data Scientist? Also,  how does it feel to be working in your team specifically?
A day in the life of a Data Scientist at omni:us is focused around AI model training, where there is no model to be trained; it's about defining data-driven business logic.
We spend time on making our AI product generic, usable for any customer; by improving our image/text classification or information extraction modules. Model comparison is also a big part of our job. We do research on receipt and invoice extraction, as well as object detection in images, key-value pair mapping in handwritten forms, all with the goal in mind to facilitate the process claim handling automation.
We get to meet the customer every now and then, during onsite workshops, but mostly we work from the Berlin office, or from home. The team is inspiring, with different backgrounds, but all in it to fix it.
What inspires you most in your work?
What's been your proudest achievement so far?
What inspires me the most in my work is the collaboration with my team 🙂 Often it is the case that we share the accountability of multiple code-bases and we work on new features together.
The new features that I implement, will immediately be used by the others and the feedback culture is our key in this. I'm quite proud of some of our modules, that are getting more and more complex but still being user friendly.
omni:us has several employee values which embody the ethos of our culture. Which value do you think apply most often in your daily life?
To be honest, I don't think about the values very consciously, but they are a good reminder every now and then of what it means to be a good colleague. Whether and which I'm applying on a daily basis… Hard to tell. I try to keep being critical at other's and my own work, keep it fun, and celebrate when we have succeeded.
Your team is currently growing and we're looking to add a Senior Data Analyst. 
Can you share some brief insight as to how you might interact with this position? What traits might our ideal candidate possess?
For this requirement, it is important that the person has a good understanding of our product's features and limitations. Working with bulks of data (in our case this is documents from an insurance customer) is something a Data Analyst must be comfortable with.
Using SQL and Python, a Data Analyst must be able to quickly provide analyses of datasets. A process-driven way of working would be ideal, so the rest of the team knows what to expect from any next project.
Thanks, Diede, for the interview and have a wonderful day!
OPEN POSITIONS
Become part of our fast growing & exciting journey.
Together we tackle the world's biggest and most interesting challenges in insurance with Artificial Intelligence.