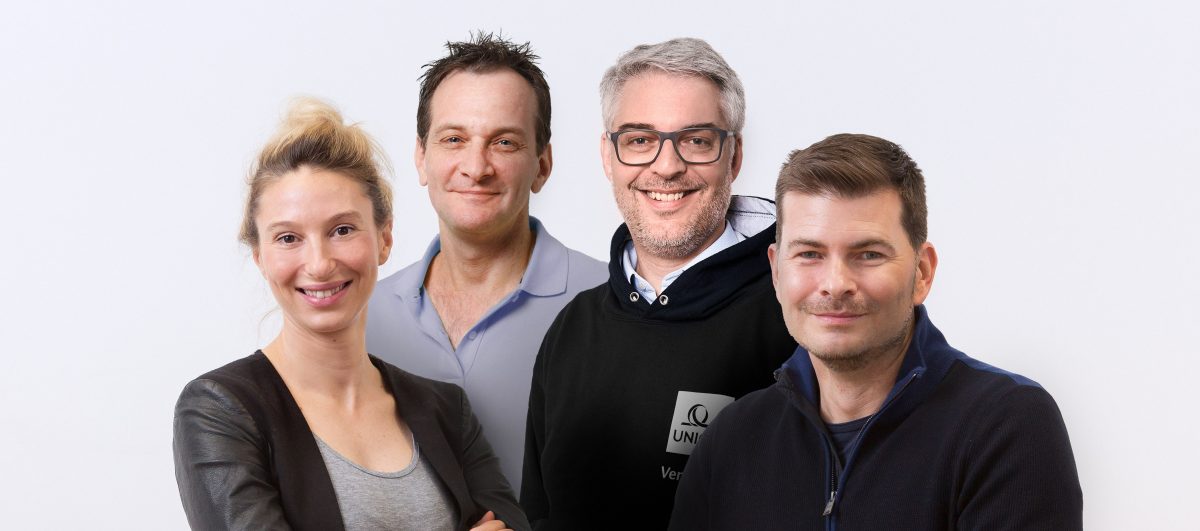 Berlin, February 27, 2020 – omni:us, the leading provider of Artificial Intelligence (AI) for cognitive claims handling, has received a further $13 million (USD) as part of its Series A financing to drive its expansion into the US market. The company is thus increasing its total financing to $33 million.
The financing round was co-led by Viola FinTech – – a global cross-stage fintech fund that is part of the Viola Group, Israel's largest tech-focus investment group, and CommerzVentures – the venture capital fund of the Commerzbank Group, with participation from UNIQA Ventures – the venture capital fund backed by the UNIQA Insurance Group.
With the additional funds, the Berlin-based company plans to use them to continue its expansion in the North American market. Last year, omni:us secured AmTrust Financial Services Inc. as a customer – an international insurance company that relies on AI-as-a-Service (AIaaS) as part of their claims operations and is one of the largest workers' compensation insurers in the US.
omni:us has developed one of the world's most powerful AI platforms for cognitive document understanding and adapted it specifically to the needs of the insurance industry. The technology forms the basis for comprehensive cognitive solutions for claims handling.
Sofie Quidenus-Wahlforss, CEO of omni:us: "We have quickly realized that the US market offers exciting opportunities for our technology. Insurance companies in the US are often much larger than in Europe, and at the same time their level of digitalization is often still lower. We therefore sense a great interest in solutions like ours that help insurers become more efficient and less complex. We are pleased that the fresh capital gives us the opportunity to further conquer the North American market while simultaneously continuing our growth at home in the European market, at full pace."
Tomer Michaeli, General Partner of Viola Fintech: "This decade will be the Golden Twenties for Artificial Intelligence. Especially in the financial and insurance sector, the potential is enormous and omni:us is already setting technological standards here today. We are therefore delighted and proud to be able to follow the path together in the future".
Paul Morgenthaler, Partner at CommerzVentures: "omni:us has the right product, the right team and the right culture to support insurers in their transformation to data-driven enterprises. We are therefore pleased to be able to become a part of the company's international growth story."
Andreas Nemeth, General Partner of UNIQA Ventures: "To meet today's customers' expectations insurance carriers must not digitize existing claims processes but radically reinvent them. Our investment comes with the strong conviction that omni:us' outstanding team and cutting-edge AI will deliver unprecedented customer experience by pairing expertise, efficiency and empathy".
About omni:us
The omni:us AI-based claims suite allows insurers to quickly deploy artificial intelligence into their various lines of business. Its modular approach supports numerous use cases, enabling a painless, fluid customer claim journey and quantifiably increasing customer satisfaction while optimizing process costs and reducing leakage.
The omni:us suite provides flexibility of customization to the insurer's business and systems landscape as it works seamlessly with legacy as well as contemporary technologies.
omni:us is proud to count Allianz, Baloise, AmTrust, and wefox among its clients. The company is headquartered in Berlin, with a research partnership in Barcelona and representations in the UK, France and the United States.
For further information visit www.omnius.com
About CommerzVentures
Founded in 2014, CommerzVentures is the venture capital fund of Commerzbank Group. CommerzVentures backs early- and growth-stage companies in the banking and insurance sectors. Portfolio companies have scalable and attractive business models, show success in their markets and need investments to support further growth. Being a Europe-first investor CommerzVentures also invest in Israel and the USA. The first fund (€100m) was launched in 2014. The second fund with a volume of €150m started investing in October 2019. Both funds are managed by a team of experienced venture capitalists.
In 2019 CoV Management GmbH became the independent manager of the CommerzVentures funds. Commerzbank remains the anchor investor in the second fund.
www.commerzventures.com
About Uniqa Ventures
UNIQA Ventures is the Corporate Venture Capital entity of UNIQA Insurance
Group. Located in the heart of Vienna, the company invested in 12 startups
since 2016 and achieved one successful exit. With a focus on early growth
stage and Series A rounds, the team of UNIQA Ventures invests in ecosystems
that are strategically relevant for UNIQA: FinTech, HealthTech, Mobility and
Smart Home. To provide the most possible value for the portfolio, UNIQA
Ventures is structured as a financially motivated investment arm that can open
up cooperation within the insurance space and leverage the founders' vision
with industry knowledge and a profound network in the CEE region.
www.uniqaventures.com
About Viola Fintech
Viola FinTech is a cross-stage venture fund that invests globally in FinTech companies alongside leading venture investors with the mission of bridging the gap between the worlds of financial institutions and innovative startups. With over $120 million AUM, the fund is led by an exceptionally experienced team with strong backgrounds in banking and entrepreneurship, and is backed by select leading global banks, insurance companies and asset managers, including Scotiabank, The Travelers Companies, Inc. and Bank Hapoalim.
The fund is part of the Viola Group, Israel's leading tech investment group, with over $3 billion AUM. Visit Viola at www.viola-group.com.