omni:us announces successful collaboration with MS Amlin Marine NV to fully automate the claims process for all categories of marine insurance claims
Marine insurance is widely regarded as one of the more complex segments of commercial insurance, making this collaboration particularly noteworthy
In the future omni:us will also cooperate with MS Amlin Insurance SE to achieve AI-powered end-2-end claims automation in other high-frequency property and casualty lines of business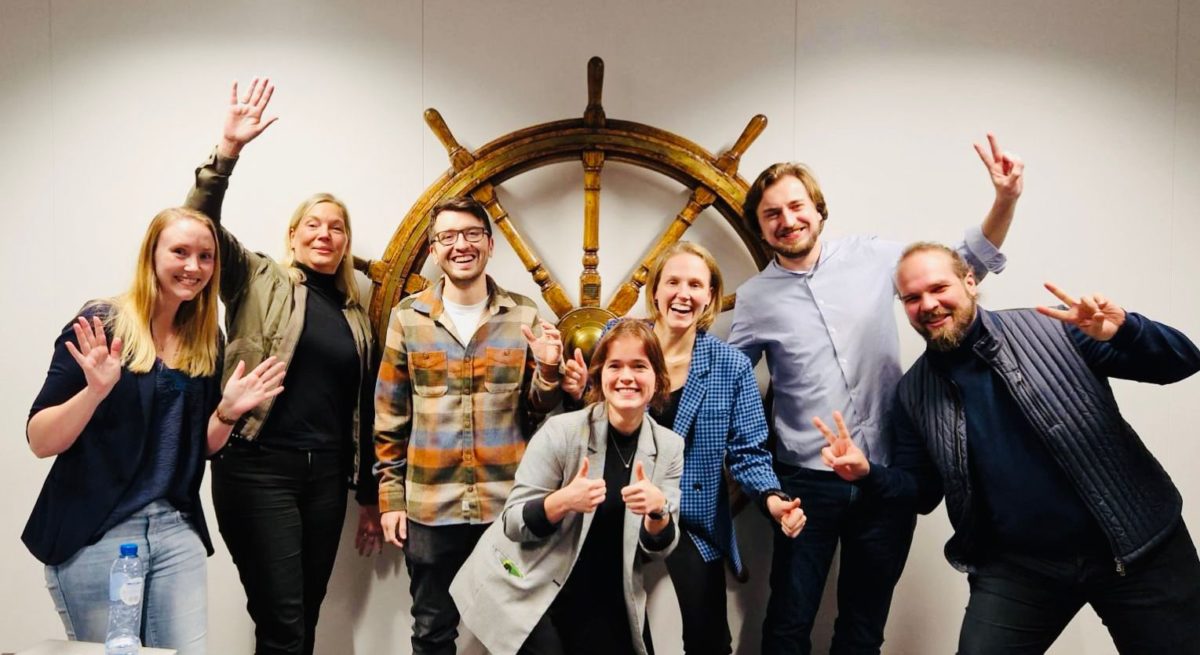 Berlin, 5. May 2023 – omni:us, the leading provider of AI-powered end-2-end insurance claim automation solutions has teamed up with MS Amlin Marine NV to revolutionise its marine insurance claims process. The collaboration has resulted in a fully automated end-2-end claims process for all categories of marine insurance and the technology provider and insurer are committed to continuing to work together to bring the benefits of this innovative technology to more customers.
The newly implemented Artificial Intelligence-as-a-Service solution, the omni:us Digital Claims Adjuster, streamlines the claims process by allowing initial communications from brokers and clients to be handled directly via email, eliminating duplicate claims. It also correctly interprets the line of business, type of loss, cause of loss and parties involved, making the process more efficient and accurate. In addition, the technology assigns endorsements to existing claims and provides claims handlers with recommendations for action.
"Marine insurance is widely regarded as one of the more complex segments of commercial insurance, making this collaboration particularly noteworthy. Our cutting-edge claim automation technology is designed to simplify the process for both insurers and policyholders and partnering with such a reputable insurance company like MS Amlin is a testament to its effectiveness.", says Thomas Hauschild, CEO of omni:us.
"Our goal is to make the claims process as seamless and efficient as possible, and our partnership with omni:us is an important step in that direction," said Daniella De Lint, Claims Director of MS Amlin Marine and MS Amlin Insurance . "Not only have we seen a significant increase in efficiency and accuracy in our claims process, but we have also been able to improve the overall experience for our policyholders. We are excited to continue to expand the benefits of the omni:us solution to other lines of business and further improve our ability to serve our customers. Collaboration with innovative companies like this is a key to our success and the future of our industry."
About MS AMlin
MS Amlin Marine NV is a captive managing general agent that offers tailored marine insurance solutions. Backed up by one of the largest teams of underwriters and claims handlers in Europe, MS Amlin Marine NVprovides brokers and businesses with the service, knowledge and expertise that help them navigate the market. MS Amlin Insurance SE is a specialist P&C insurer with local teams operating across markets within Europe and the UK. With a desire to provide an unparalleled service experience, MS Amlin Insurance SE works closely with brokers and businesses to deliver bespoke and digitally traded solutions to meet their insurance needs.
MS Amlin Marine NV writes her insurance business on MS Amlin Insurance SE Capital .
Part of the MS&AD Group, a global top 10 non-life insurer; MS Amlin Insurance SE is domiciled in Belgium and is rated A (Stable) by Standard & Poor's and A (excellent) AM BEST.
About omni:us
omni:us is leading provider of intelligent end-2-end insurance claims automation. The omni:us Digital Claims Adjuster (DCA) enables seamlessly integrated E2E claims automation within legacy applications and existing insurance core systems, such as Guidewire, Sapiens & SAP. Integrated reference claims processes for P&C and Health, as well as a comprehensive AI-powered claims decision catalogue, help insurers reduce process costs by up to 35 percent – while drastically increasing efficiency, speed of settlement and customer satisfaction.
Founded in 2015, the company consists of 78 AI and insurance experts from more than 20 nations. As a thought leader with over 320 publications on the topics of computer vision, artificial intelligence, and deep learning, omni:us enables insurers to develop data-driven products and services and thus act even more effectively and customer-oriented. omni:us has its headquarters in Berlin, as well as offices in the UK and the USA.
The company is ISO 27001 certified and works with a network of renowned partners: KPMG, Capgemini, PwC, Accenture, Sollers, Infosys, IBM, HCL, as well as Sapiens, Guidewire, Microsoft, AWS and Friss.